SOLUTIONS
Check out some of the solutions we offer at Bayshore Group
Bayshore Group provides a variety of services to its clients.  Our clients can choose one or more of these services for their organization, or we'll work with you to create a customized solution.
Charter Application Development
With most authorizers, the charter application process is designed to weed-out the applicants who do not have the expertise, capital, community support, or capacity to open a high-quality charter school.  The Bayshore team have had supported the development of more than 70 schools in the past 15 years.  Some of the services in this process include:
Meeting with Authorizer staff to introduce the school concept
Coordination with board of directors to ensure that the school's vision aligns with accountability measures
Budgeting for all aspects of school start-up and operations included in the application
Demographic and competitive analysis to ensure that there will be sufficient families who are interested in the school
Drafting of the charter application, aligned to the school's mission and the authorizer's requirements
Preparing the board for application interviews
Charter contract negotiation
Enrollment, Recruitment and Marketing
One of the most significant challenges new charter schools face is not meeting budgeted enrollment figures.  When a school significantly misses its enrollment targets, it has a negative financial impact for the first one to two years of operations.  Bayshore can assist schools with developing and implementing comprehensive marketing programs and enrollment systems to maximize enrollment.
Hire a marketing firm experienced with charter schools and educational marketing (website, mailers, media, etc).
Develop marketing plans specific to the type of school and local demographics.
Organize enrollment events within the community to generate interest and enrollment
Use software, such as Salesforce, to track leads of interested parents to ensure that parents understand and can easily navigate the enrollment process.
Utilize social media (such as Facebook, Instagram, etc.) and similar forms of communication (constant contact) to keep parents informed about the School.
Facility Selection and Acquisition
Selection of the School's facility is one of the two most important decisions for any new school.  The location, proximity to competitors, ease of access, proximity to parents, renovation costs, and maintenance costs all play a role in a school's financial performance for the life of the school.  To ensure that the School selects the best possible facility, Bayshore will:
Conduct an analysis of school competitors in the immediate area. This will include charter, public, private a voucher options. The analysis will review their academic performance, location, waiting lists, and operational history.
Conduct a demographic analysis of the general area around the School to determine educational, demographic, cultural, and growth trends and projections.
Engage a local real estate broker to identify potential locations
Thoroughly inspect the potential facilities and negotiate the best price and terms for purchase or lease of the property. The goal of the School will be to limit its financial obligations for tenant improvements, common area charges, and property insurance.
Secure qualified lenders or developers to fund the property development and renovation.
School Leadership
Securing financing for pre-opening activities and assistance with cash management for the first year is an important element to ensuring a successful first year of operations. Bayshore has relationships with several companies that specialize in supporting school finance needs. Several of these companies will provide a line of credit to the school, which will roll-over into a term loan at the end of the first year of operations.  This structure will give the School the ability to complete the activities prior to receiving revenue (staffing, marketing, purchasing FFE, etc.) and will give the School assistance with cash flow needs during the first year.
Program Analysis
Once the school is open and operating, it is critical that the board has accurate and timely information regarding the school's financial condition, academic performance, school culture, parental satisfaction, and regulatory compliance.  Bayshore will create and implement performance reporting systems for your school which will include:
Academic benchmark analysis
Academic growth analysis
Student performance relative to goals in the charter agreement
Enrollment trends and projections
Customer satisfaction surveys (parents, students, staff, other stakeholders)
Secret shopper reviews
Sample reports which can be routinely provided to school leaders, board members and Stakeholders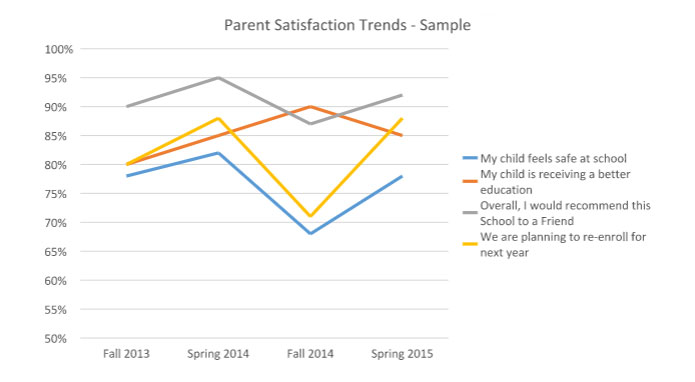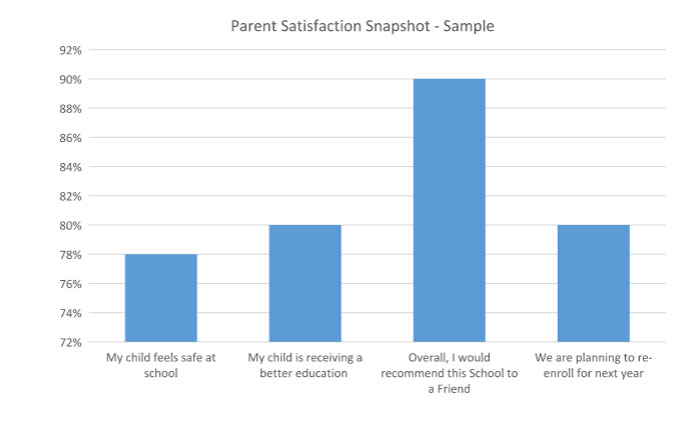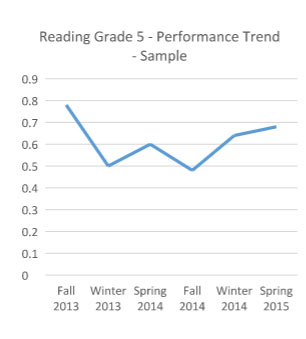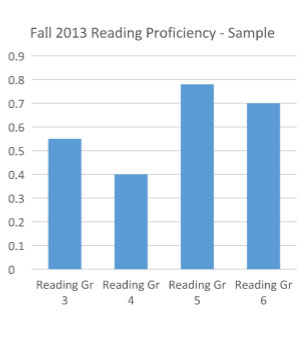 Management Transitions
Operating a successful school requires a high degree of technical expertise, educational knowledge, management experience and marketing acumen. It's nearly impossible to find an individual school leader with all of this expertise and knowledge. While board members may have expertise in some or all of these areas, it can be challenging unrealistic to expect volunteer board members to manage operational aspects of the school. This is why most effective schools have management systems in place to ensure that the school can consistently deliver a high-quality education and high-quality customer service to it families.
Bayshore can assist schools that are dissatisfied with the level of support that they are receiving from their current vendors or schools which need new or additional support. In either instance, Bayshore works with its clients to create a customized solution which will ensure that the school is viable for years to come.